The girls of Troop 34571 have completed their Bronze award in 2011 and now are beginning their requirements to receive their Silver Award. It is the next step on the road to receiving the highest Girl Scout achievement, the Gold Award.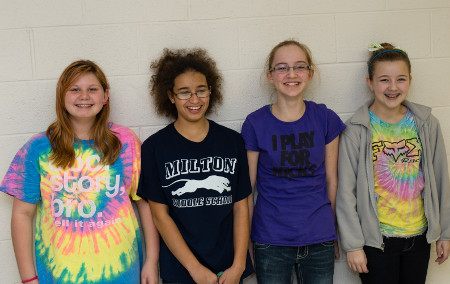 The Silver Award consents of many different activities that they must complete including a journey and a 50 hour community service project to make the world a better place. The girls have a big project in the works and are starting with redoing a picnic area at Bethesda UMC, to be utilized by church members, the children of the preschool, their meetings, and also for child enrichment evenings that is part of the whole Silver Award plan.
Troop 34571 consists of four Milton Middle School 6th grade girls. All four girls have been in Girl Scouts since Kindergarten. They have completed all their required badge work over the years. Starting out as Daisies, then bridging to Brownies, then flying up to Juniors and to where they are today as Cadettes. With their hearts and minds focused on making the world a better place, these girls are determined to make a difference!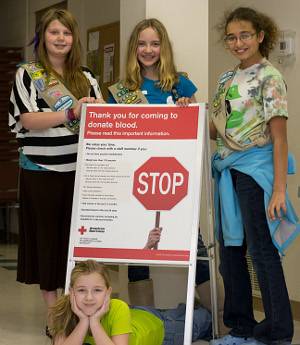 The girls meet the 1st Thursday of the month from 6-8pm.
There is always more service projects and fun to come in the near future